Did you know we help clubs, teams and groups raise money? 
We do this through our Double Dough program.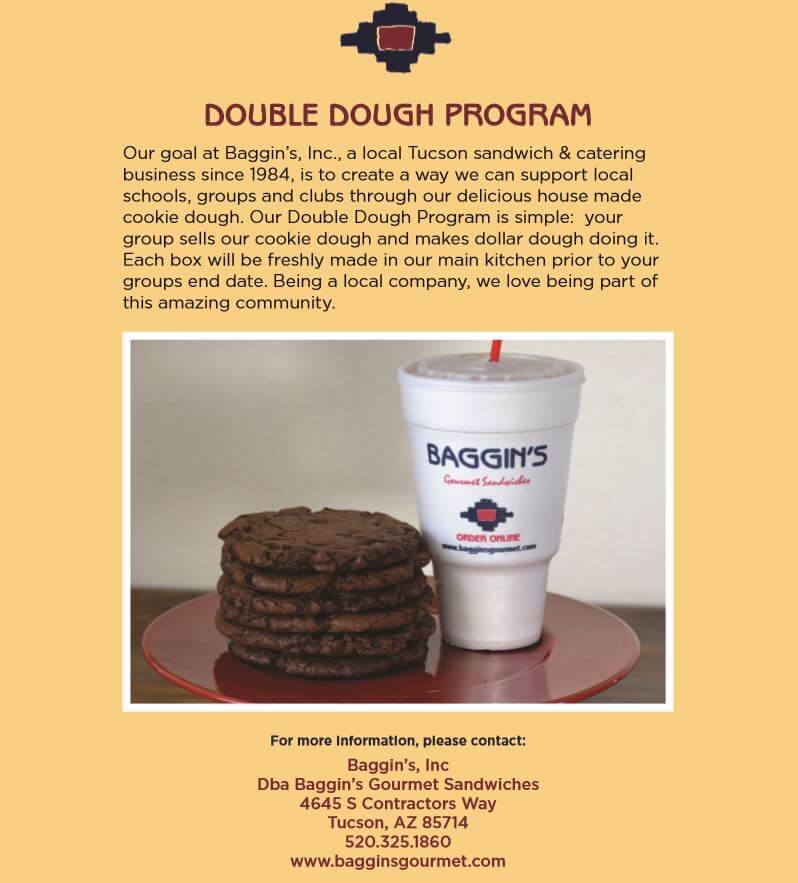 Choose from 4 yummy flavors priced at a dollar less than national fundraising dough companies PLUS 
you are getting a fresh product and supporting your local small business community.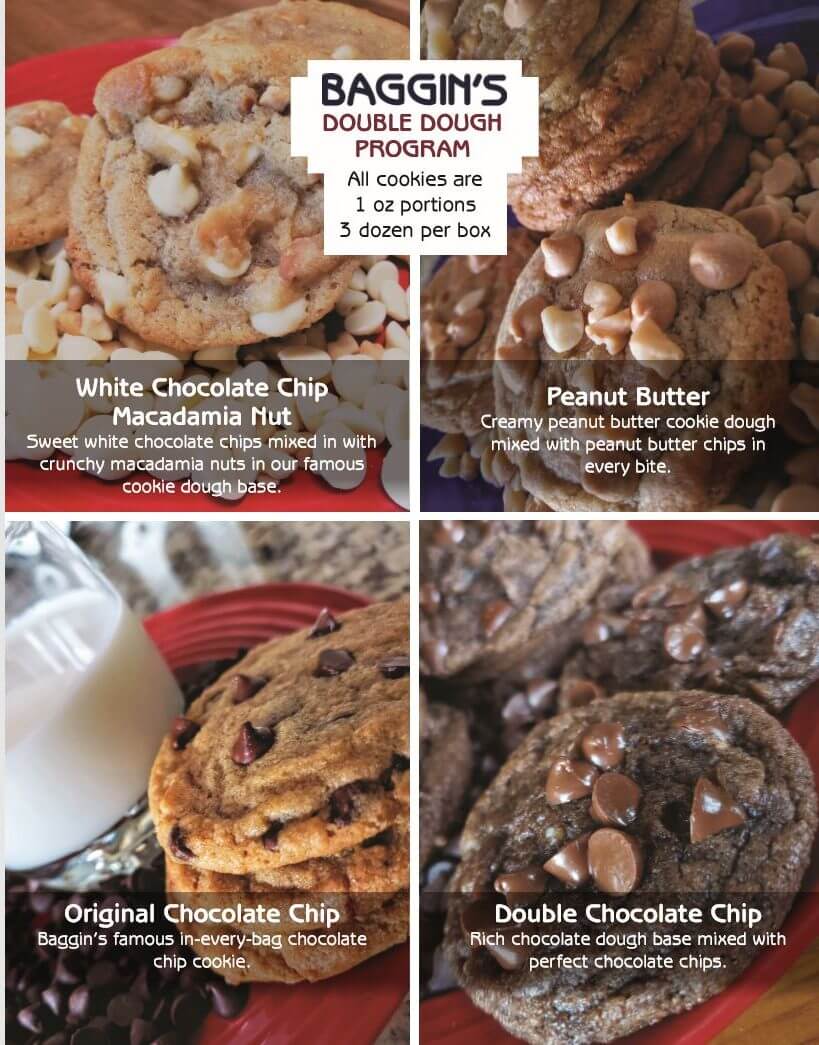 Let us help you achieve your goals. Call us today to get your group started. 
For more information, email: contact@bagginsgourmet.com or phone: 520.325.1860