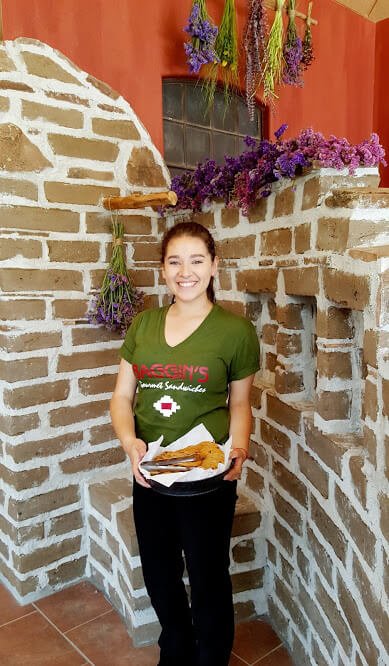 HIRING ON THE SPOT !
For more information about these positions click any of the pictures on this page.
Delivery Drivers—>  Deliver food to our awesome customers during our busy lunch time rush Monday through Friday.  Part time. Must have own vehicle and a good MVR.  Must carry 50/100 Bodily Injury on insurance.  Be efficient. Must love serving customers and show a sense of urgency with a positive attitude.  Apply at all store locations !
Truck Drivers —>  

Drive our Baggin's truck from our main kitchen to store locations. Responsible for loading and unloading all store orders. Must have clean MVR Hours are 3:30 AM to 10:30 AM     Apply at 4645 South Contractors Way   Alvernon/Ajo  Monday-Friday 7am to 3pm 
Sandwich makers- Grill- Cashiers- Phone people—>  Join our family making the best sandwiches in town. Part time positions available at all store locations.  Daytime hours. Apply at all store locations. 
Assistant Managers—> 

 Baggin's is growing and we hire our GM's from within. Get in on the ground floor. Full time and part time shifts. Health insurance available. Apply at all store locations.