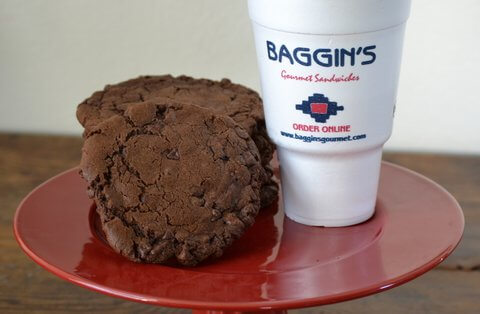 Limited Time Only!
GIANT Double Chocolate Chip Cookie
Just as delicious as the BAGGIN'S original cookie but double the chocolate. What's not to like? 
$1.79
We bake all desserts fresh daily in our main kitchen so remember get 'em early so they won't be out when you get there. 
Available in house or online.