To our Favorite Customers! 
Happy 2017! 
We got  this year started out with a great special…
Have you tried the Pima Melt Sandwich yet?  It is a good one.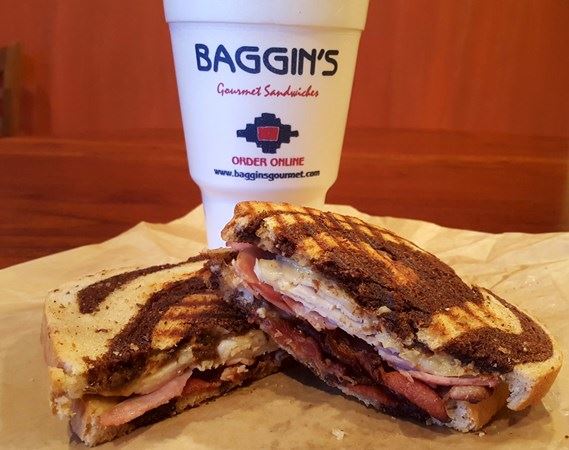 Pima Melt Sandwich Special 
Delicious oven roasted ham and turkey, Muenster cheese, bacon, our Baggin's made honey mustard dressing
served on our marble rye bread. 
This special includes this sandwich, chip and a regular drink
$8.95
 Limited time only 
Available at all store locations and for online ordering.