Try the Blue Dutch Sandwich Special
What is the Blue Dutch Sandwich?
Delicious prime roast beef, blue cheese crumbles, lettuce, red onions,
drizzled with our housemade Blue cheese dressing served on our Dutch Crunch Bread.
This special comes with this sandwich and a regular size drink 
$8.95 
Special is available at all locations and online.
What is Dutch Crunch Bread?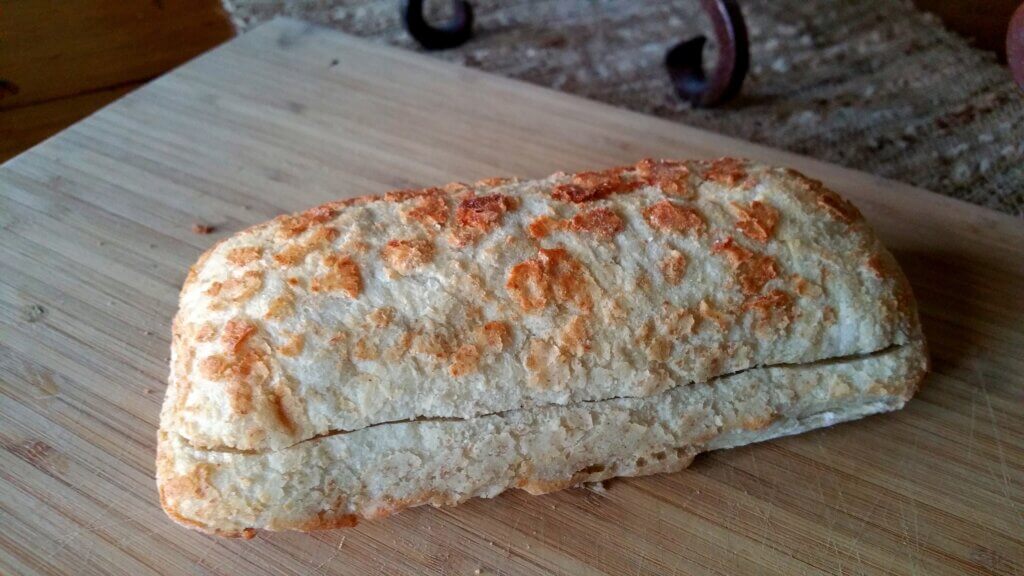 Origins of the Dutch Crunch appears to be from the Netherlands where they refer to it as "Tiger Bread" because of the crust like patterns.  In the UK, it is sometimes referred to as Giraffe Bread.
This crunchy topping is formed when the rice-yeast paste on top of the bread  crackles during the baking process.
This bread is available for a limited time only at all 10 locations during our Blue Dutch Sandwich promotion.
You can order it on any sandwich, just let us know.
*****
It is party season! 
Don't forget to order your whole cake fresh from our main kitchen. 
Baggin's Rum Cake * Zesty Limoncello * Famous Carrot Cake 
$20.00 boxed and ready to go 
Call your neighborhood Baggin's! 
24 hours in advance