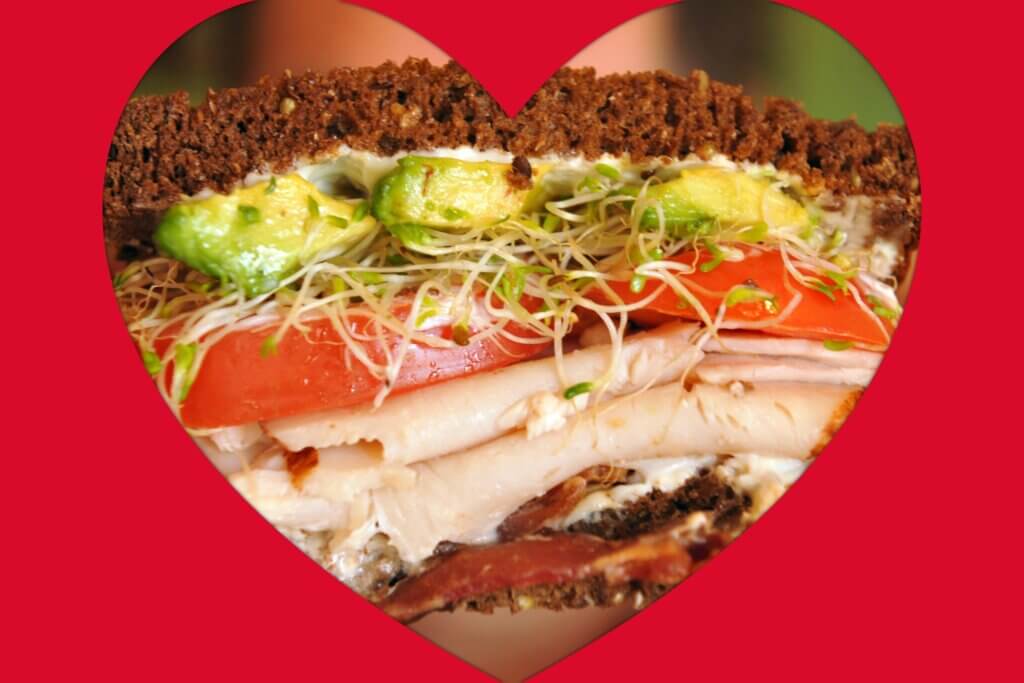 2 Ways To Say I Heart You This Valentines
1- Send lunch to your honey bunny.
We would like to take credit for this but a lot of our great ideas seem to come from our customers. We have a few customers who send their loved ones lunch on Valentines or a few days before just to say… I love you.
With our online ordering, you can now more easily send your favorite Valentine lunch this Friday, Saturday or Sunday by advance ordering.  You choose the food, the time and you can even message in something to add to the bag like: Sending an Unforgettable to someone unforgettable.  (Haha.. see what I did there)
Or you can call us directly at any location
2- Send Baggin's desserts to your secret admirer.  
Our signature raffia bowed dozen chocolate chip cookies ($3.99) or an entire delicious carrot cake ($20) might do the trick.  Call any store to order yours.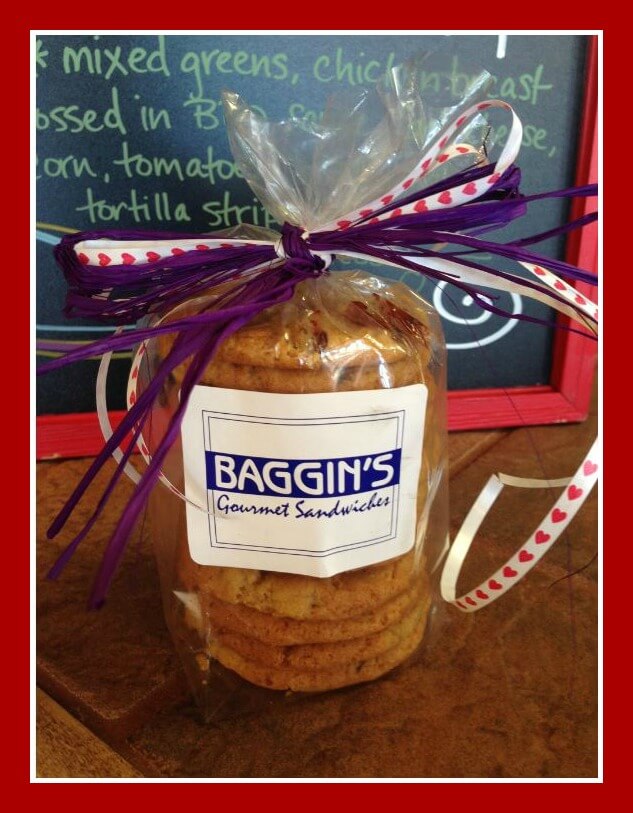 Don't forget Valentines is Sunday but really it is the whole weekend, isn't it? 
Have a great one.