Employee:  Andy Vargas 
Position:  Delivery Driver
In June, I received a Facebook message from a customer regarding an employee of ours and his recent actions.

We love getting messages about our employees.  We have a lot of good ones and it is nice to hear that our customers can see this, too.
While trying to research what employee from our 9 locations, I stumbled upon this customer's personal Facebook page to find another enthusiastic post about how grateful this customer was regarding our employee's brief actions.  A small action can sometimes be just the thing another person needs.  Thank you, Jeff for letting us share your post.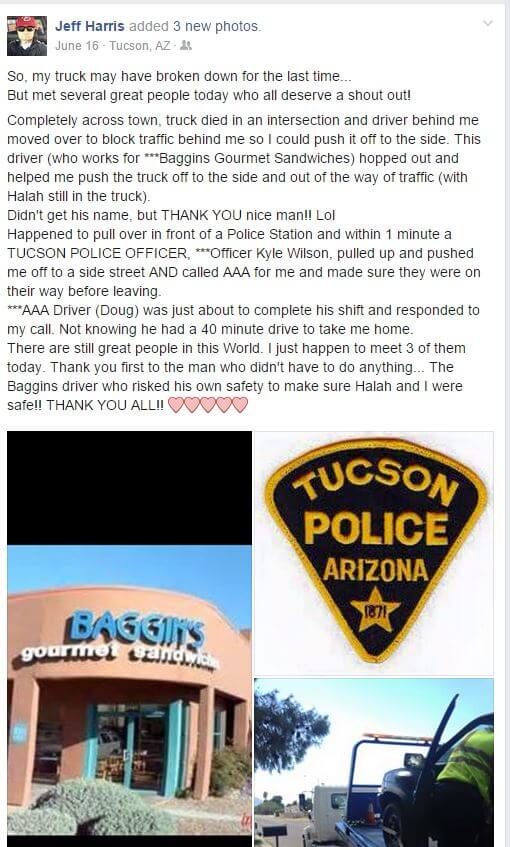 *****
We found that this AWESOME employee was Andy Vargas.   He has worked for us since April of 2012 as a delivery driver.
We also found out that he is a competitive chess player as well.  Below is a picture of Andy at a recent competition where he came in 4th out of 87.  He is standing next to one of his opponents.  Andy mentioned that this competitor has his eyes dilated and programmed to work with a computer that moves his chess pieces on a board.  He enjoyed meeting him and his family and will stay in touch with them.
As you can tell, Andy is a talented and kind person and we are lucky to have him with us.
Thank you for being you.
We appreciate your service here at Baggin's Gourmet Sandwiches.