Open Monday…   Feb. 16th, 2015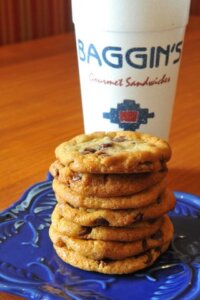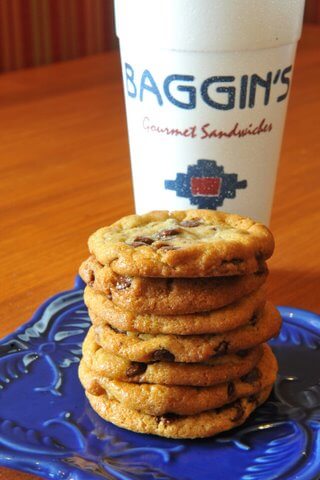 We are so excited to announce that our newest Baggin's Gourmet Sandwich store will be
opening on Monday, February 16th, 2015!
Come by and see our store located in the busy Marana Arizona Pavilion Center.
5925 West Arizona Pavilion Ste 101
Marana Arizona 85743
520.441.4122 phone
www.bagginsgourmet.com
Monday through Saturday  10am to 8pm      Sunday 11am to 5pm
***
Here are  a few pictures of our last minute decorating, organizing and training we have been doing.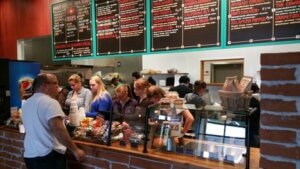 Our longtime general manager, Frank R will be leading this new store.  He has been with us since 1997 in numerous job posts over the years.  He has experience in our main kitchen from food prepper all the way to food & beverage manager, in addition to all positions at our local storefronts.  Frank's personality and ambition led him to be the winner of the 2014 Baggin's Manager of the Year Award.  He will leave the Oro Valley Baggin's for this new endeavor. Come say hi to Frank on Monday.
Our new store will do in-house catering, delivery and pickups for lunch. Online ordering will be available as well. You can even order online up to 5 days in advance and online group ordering is available for those office orders. We will be open to 8pm on most nights so stop by for dinner, too.
We look foward to meeting all of our new Marana customers and having a great first day of business.
Work hard. Eat lots of sandwiches!