Help Us Win a National Commercial from Intuit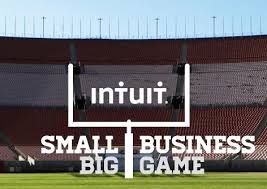 We've entered
Intuit – Small Biz Big Game National Commercial
during the BIG game contest!
We have passed round one and are now finishing round two.  This will be a tough one.  There are a LOT of small businesses out there vying for this great opportunity.  Only 20 businesses will be picked for the 3rd round. At each round, there are certain questions and tasks being asked of us so that Intuit can get to know each business a little better.
We are excited and nervous.  It is definitely taking us out of our comfort zone but we are optimistic.  Tucson and the rest of this great country has some big players in this game and we are hoping we will get to advance to the next round.
We cannot do this without the power and influence of our AWESOME customers.  We need your help.  And we need your help everyday.  This means we need you to click VOTE on Intuit's website and then scream it from the roof tops of all your social media sites you are on (hit the share button).   We would love if you would vote and share often, too.  The more we get the more chances we will have to get to the next level.
Here's the breakdown: 
1.  Please go to their site which you can do from our website or you can click on the above or below picture to do it now.

2. Can you share it, too?  We know you have a lot of friends on those social sites and we know the power of the social media.  Can you send us a little hug via the share button?
3.  Can you do this everyday?  Vote and share!  
If you want to read what we have got ourselves into, please check out Intuit's Frequently Asked Question page.   https://www.smallbusinessbiggame.com/faq
We so appreciate it.  Thank you so much for your business, too!