What's happening at  your Baggin' neighborhood stores?
It is almost the end of May which means Tucson and all of its people start hunkering down
for the 100 degree temps!  
We have a couple reminders for this last week in May.
1)  Don't forget to take advantage of our online ordering system.  We have extended the KOLD13 code for 15% off your entire order so that it may be used more than one time until the end of May.   Click the laptop icon to choose your favorite neighborhood location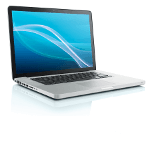 2)  This is the last week to try our Gourmet Grilled Cheese or Jalapeno Popper Grilled with special.    Choose one of the two grilled cheeses, chips and a regular drink $7.50  For more information, click the photo below.
3.  Take advantage of our May Graduation Catering special which you can use anytime.   Click the picture below to take advantage of this offer.
2 feet of GIANT subs
12 bags of chips
Small dessert tray and cookies
$50.00
4.   Get on the Baggin's text train so you can get our offers and specials plus right now when you sign up you are entered to WIN a lunch on us drawn weekly.
  All you have to do is text the word LUNCH to 51313
5.   Make sure you enter our Baggin's photo contest!  This is your chance to WIN a Sandwich Party for 10!!!
Take your best shot of our Baggin's locations, your Baggin' cup, or your Baggin's lunch!  Make sure you share your creative Baggin's photo with your friends so they can vote for your masterpiece, too!
Have a great week. Please call or email us anytime for your comments or suggestions.
~Sunny B
sunny@bagginsgourmet.com
520-325-1860  Baggin's Corporate Office