Announcing a new Baggin's Sandwich of the Moment!
Delicious marinated artichokes, diced zucchini, sliced tomatoes, provolone cheese and spinach on a grilled marbled rye.
                        What's not to like? 
                                            And we even have a great offer right now……….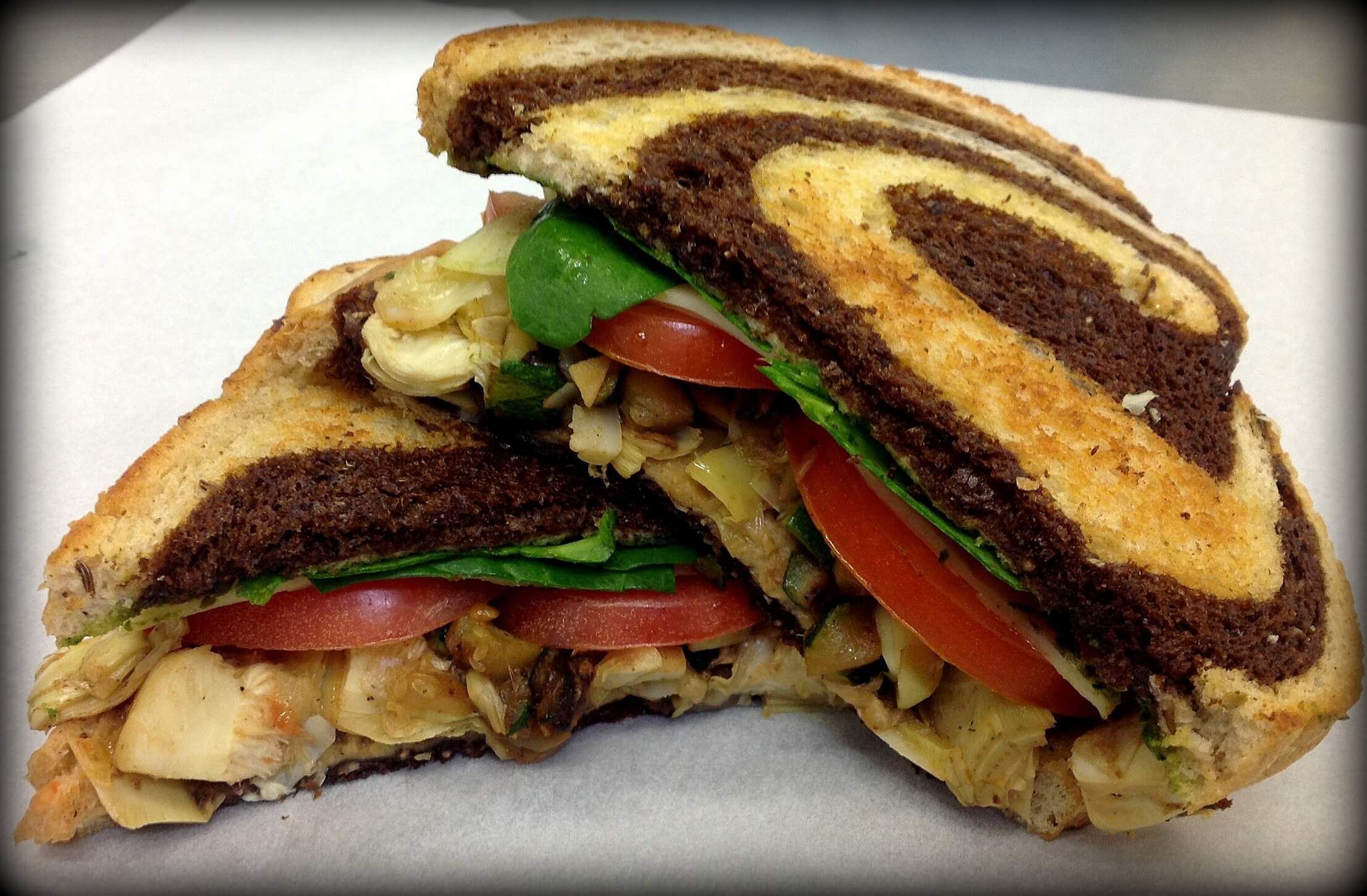 Veggie Pesto, chips and a regular drink $7.50 
Head on into any of our 8 Tucson locations.  Limited time only.
Not available online.