EMPLOYEE PROFILE:   Nick Glauber, Commissary and main kitchen
As our Food and Beverage Manager since 2001, Nick's role in Baggin's Gourmet Sandwiches is crucial in keeping the standards high for our company.  With the opening of our new main kitchen last month, Nick will better be able to keep up with the high demands of our eight local stores as well as make room for the future stores in Tucson.  His crew of around 20 employees work around the clock to prep the meats, veggies and supplies  that gets delivered to the stores in the early morning.  In addition, all the sinful desserts, pastas, side salads as well as the chicken and tuna salads are being made fresh daily.  Keeping with Baggin's tradition of having high quality fresh food, Nick makes sure that the preparation process is to not only up to the health department standards but to ours as well.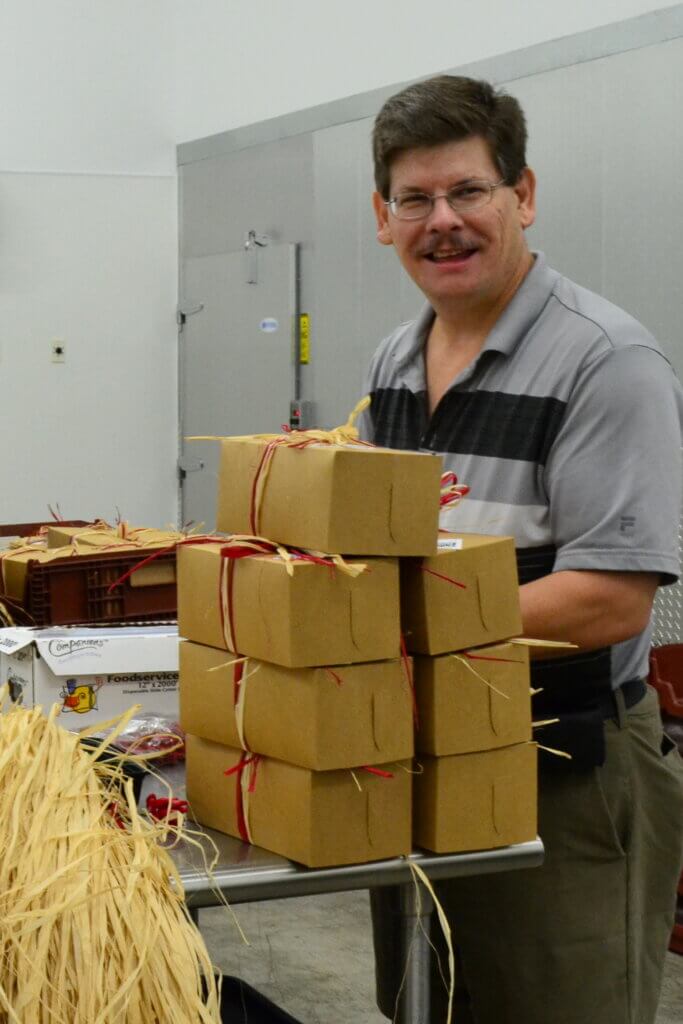 "The new commissary location has made most things much easier for my staff.  It enables us to make more products in a manner that will provide better quality and freshness.  All ready we have introduced our own homemade dressings rather than having to serve pre-made products that are full of preservatives."
What do you like best about your job?
I have a voice in how this company operates and my input is viewed as valuable and important.  At my past jobs, I worked for larger corporations  where I had little or no input into anything other than how my individual store operated.  Here, I feel I play a much more important role.  I feel like I am part of a team and that my input is valued.
What are your biggest challenges?
My biggest challenge I face is that sometimes it all can be a bit overwhelming.  Along with having  valued input, I have a lot of responsibilities.  Sometimes everything seems to happen at once and I have to juggle many projects at once. Although, I think I am pretty skilled at juggling different projects sometimes I have too many balls in the air and not enough hands to catch them.
What do you see for your future at Baggin's in the next five years?
I think Baggin's future looks very bright. Our new commissary has made us capable of doing more to better the company's efficiency and gives us room for store expansion.  We should be ready to open several new stores over the next five years. I am really excited to be a part of that.
What do you like doing in your spare time?
In my spare time, I like to golf and spend time with my wife, Hiedi.  I am a huge U of A fan so I go to all the football games and as many basketball games as I can.  My granddaughter turns two this month and I love playing with her and watching her grow.

Nick Glauber, Food and Beverage Manager      

Commissary 4645 S. Contractors Way  Tucson, AZ  85714

email:   baggins.comm@gmail.com