Spring is nature's way of saying, "Let's party!"  
~Robin Williams 
Did you know Baggin's has gourmet lunch boxes?
They are one of the fun options we have in our Baggin's catering department.  These boxes are perfect for tours, picnic lunches, or impressing that corporate client.  They can be customized with several different sandwich sizes, desserts and sides.   Each box is wrapped with our signature raffia and chili pepper to create that impressive lunch.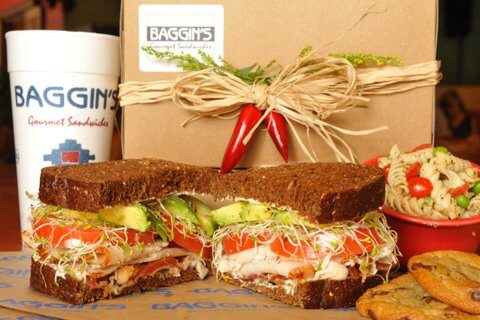 Our store managers are trained to help you order for your function or event.  They can help you get that exact look or feel by adding those personal touches
Box lunches need 24 hours advance notice.
Have a great day!
Don't forget to sign up for our March deals through our email promotions here.  This month we will have a couple catering deals so don't miss out.