What is Dutch Crunch Bread?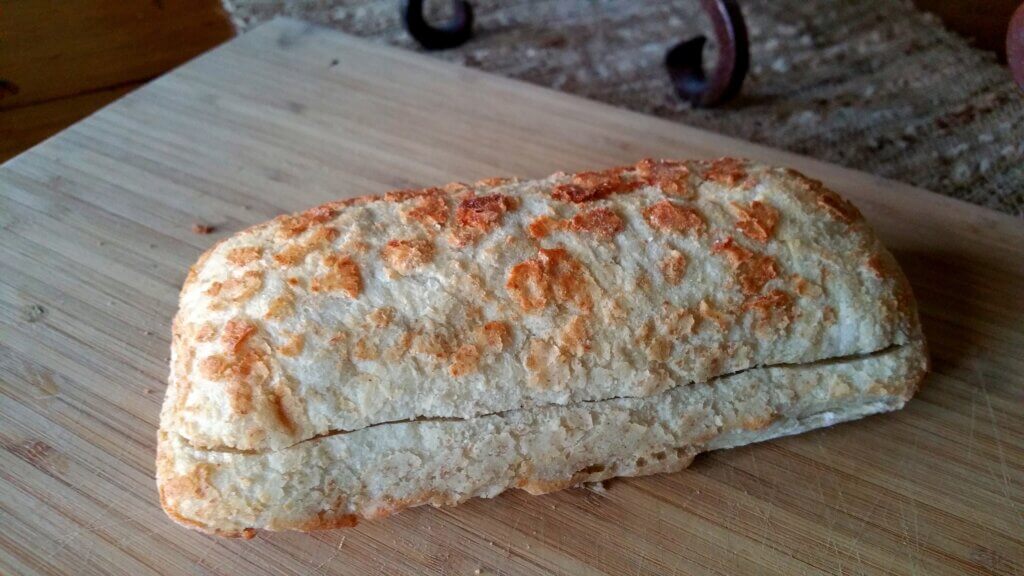 Our new Dutch Crunch bread has become quite popular.  In fact, customers now will have the option to substitute it out for other breads at no cost during this promotional period. 
Origins of the Dutch Crunch appears to be from the Netherlands where they refer to it as "Tiger Bread" because of the crust like patterns.  In the UK, it is sometimes referred to as Giraffe Bread.
Dutch Crunch is a dense soft bread with a crackled top.   This crunchy topping is formed when the rice-yeast paste on top of the bread  crackles during the baking process.
Dutch Crunch has been described as a sweeter chewy white bread with a moist crackle crust.
Dutch Crunch is available for any sandwich.
Try it on your favorite sandwich at no additional cost during October and November 2015.
Dutch Crunch is available for a limited time only at all 9 locations during our Blue Dutch Sandwich promotion.
You can eat it anytime at Baggin's Gourmet at the William Center (Broadway/Craycroft)