We are extremely happy to announce that our very own, Director of Operations and officer of our company, Nancy Murphy has decided to throw her dance shoes in the gauntlet… ahem I mean on the floor to show us her dancing skills and support a great cause:
The Southern Arizona Diaper Bank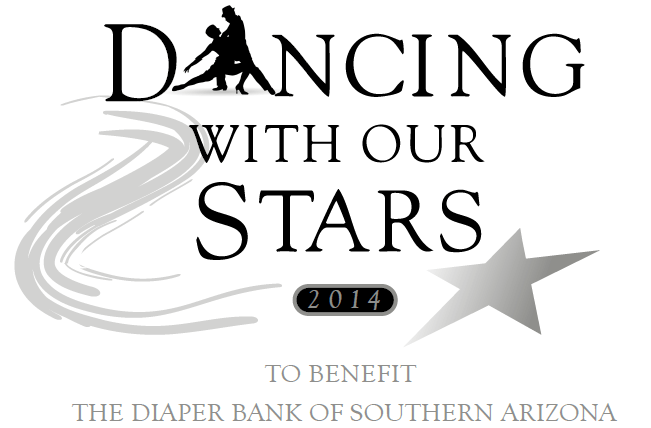 Click to view Nancy's profile
Join Us May 2!
Southern Arizona's own star-studded dance competition is promising to be smoking hot this year. The dance partner teams paired up January 12 and the enthusiasm and excitement spilled over into non-stop practice, which knowing our Stars will translate into perfect.
The When:
Friday May 2, 2014
The Where:
Westin La Paloma
The What:
Tucson's take on the wildly popular television program pairs local "Stars" with Professional dancers who practice their hearts out and then hit the stage to dazzle and entertain, all for the benefit of the Diaper Bank of Southern Arizona.  Adding to the excitement is the audience's participation in the voting process keeping everyone on the edge of their seats wondering which pair will take first place.
5:30 Registration & Amazing Silent Auction with No Host Bar
6:30 Dinner & Table Wine
7:00 Dancing Competition, Dessert
9:30 Dance Your Heart Out!
Tickets are $150. Please click here to purchase now!
Or purchase a Table for 10 Here!

The Who:  Baggin's Gourmet Sandwiches Director of Operations, Nancy Murphy as well as other Tucson business and community professionals
The Why:  Because we all love a good time that supports a GREAT local cause.
We would love to see you there!