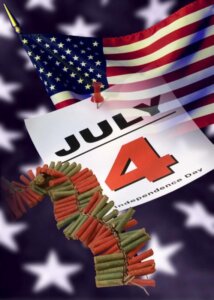 Independence Day is here!
Some of our stores will be celebrating a little earlier than others so please check their hours here:
Downtown  33 N Stone   CLOSED
Kolb/Speedway  10am to 3pm
Speedway/Treat  10am to 5pm
Campbell/Fort Lowell 10am to 5pm
Oro Valley 10am to 5pm
Oracle/Orange Grove  10am to 5pm
Valencia/Country Club 10am to 5pm
Broadway/Craycroft 10am to 5pm
Online ordering will reflect the same store hours.  
The Baggin's Family wishes you all a safe and happy Fourth of July!  
*****
Get inspired!  Awesome Fourth of July recipes here.